Sunday, 5 June 2011
aku nak tanye la satu soalan.. saja, suka suka. boleh ke kau still smile apabila.......
nie dah nak dekat? serius, hari nie aku agak tension. dgn pagi nye chemistry for 3hours!! tapi still oke la kan, chems jah. aku pon agak agak sakai jah sbb xblaja g chapter tu kat skola. emm, pusing.. pastu balik uma, rush rush buat addmath.. tinggal suku g paper 1 nak ciap. then, mkn mkn, solat.. rush rush tuisyen physic pule at 2.30 pm. another 3 hours.. sakaii juga time bile aku salah jwb. sesungguh nya , aku agak tertekan dgn kehadiran insan bernama farhana tu sbb aku mmg xnak jupe dye pon lpas skola rmdh. tup tup jumpa. tapi aku buat buat x kenal. dye pon x igt aku da kot. whatever. nie pule aku nak menyambung buat addmath coz calculator kne pulang kat wanie sok. nak xnak.. paper 1 and 2 for 2009 and 2010 aku kene beres mlm nie g nak. aku da rancang elok elok.. aku gila gla nak ciap kan homework till tuesday. off korean . HAHA. sempat lagi aku pk? mmg dasar! sakai sakai. then, ai rabu, aku nak rest.. ;)
oke. till next time yo.
Labels: student
0 Comment(s)
Saturday, 4 June 2011
B2ST-ON RAINY DAYS
8A PMR STUDENTS.
WE PROUD TO BE IN SERI DUNGUN.
SIMPLE WORDS-
I WANT THEM BACK IN MY LIFE.
i dont know why but i keep thinking this night. all the things make me to cry, childish girl , am i? spoilt bratz girl. but i dont want too but i realise something missing . i miss that time. i wish to come back at the moment where these people cheer up my days. although that may be the worst day ever, these people will always turn up the rain somehow to rainbow. i still keep in mind that there were no my days in past 2 years which i was in form 3 to be the worst day. all i did in the days were studied, attending the class, went to tuition.. but i never tired of all that kind of things. but i felt happy, soooo happy! i never things to compete anybody, but what i did, to achieve my target. to be what i wanted. i didnt care all the critics. with the strenght of determination, i kept struggling because i believed that i willl succeed. i never feel tired of it because? i have fun. fun with all my friends. it was nice to have best friends in school. during recess time, we walked in a group, enjoy our meal, spent time at some place we called it as 'TITANIC'.
I MISS THAT TIME.
but it was past. it would never come back. HAHA. i still remembered ALYANI. sorry to mention your name, because you should be proud, among 4 SAINS HAYAT students, i remembered you the most. yes, of course
GTL
too. always. itik? HAHA. how i miss that time. goofy around but never lost focus on my target.
keep moving on my life in mara junior science college besut. i would be a liar if i tell you guys that i never feel happy to be here. yes. i had great days also in here. sometimes. when 'mak cik' aka DINNIE will play around with me, when ubai make fun of me, when .... i cant think anyone more. maybe when teacher nuraini back-up me, maybe when teacher saidah make fun of me in the class, maybe when sir azmy say "
PAHAM? BAGOOOS! ;)
" they cheer up my days. maybe because of them, i believe i can survive. but along asked me if i oke to be in MJSC BESUT? am i? am i oke? am i happy that musch like i was in SERI DUNGUN? the answer for along question :
NO.
there are a few months i have to pass through in MJSC BESUT. instead i want the days pass as soon as possible, i have a dream. yes. TO ACHIEVE MY TARGET.
oke guys. till next time. thanks for those read this.
Labels: rainbow of life
0 Comment(s)
korang jgn jeles taw? keke.
05:55
HAHA. biar ah korang nak ckp aku nie berlagak ke, sakai ke, kecoh ke, tapi dengan bangga dan tulus ikhlas aku nak isytihar kan .. bahawa aku dah siap salin 8 essay english yg bagai nak rak bnyk nya! HAHA. aku bangga , epy cam nak gila la! aku amik masa lps balik dari tuisyen physic tdi. with the strenght of determination , i made it! ooohhhh yaaaahh! keke. benti solat maghrib, then aku terus kerja aku dgn semangat yg kental kental nya. haha. then , 8.30 pm aku sa ciap!!!! suka suka. HAHA. dan skrang aku nak amik mase untuk makan pule. dan seterus nya agenda terbesar aku.. HAHA.. aku nak sambung tgok cite pakwe aku yg no 2 pule..
PLAYFUL KISS!
HAHA. baek seung jong eh nme ye law aku x cilap la lam cite nie.. ohh my kim hyung .... ntah, aku x igt nme penuh ye. comel comel comel skali. HAHA. tapi aku risau nie smpt ke aku nak buat binaan plot plak nie, sbb la kn bile aku da start tgop korea, jgn harap aku nak benti.. unless internet buat hal. keke.
oke guys, till next time yo!
enjoy your meal. yum yum! alamak! air milo panas (aku buat sndiri taw! sedap punye) da sejuk! ;(
Labels: suka suka.
0 Comment(s)
Wednesday, 1 June 2011
aku tahu korang nak ckp ape. "ehh, hensem badak mamat nie.." well, sakai.. tu aku punye oke? HAHA. koya aku da makin tahap membimbangkan! yah!
AKU BOSAN!
siyes, xde apa aku nak buat. HAH! aku dpt idea. jom p buat
ADDMATHS!
kaka.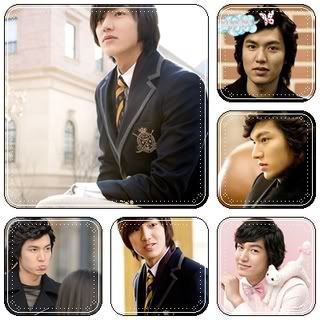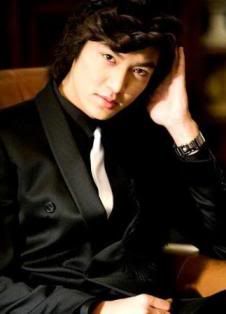 Labels: suka suka.
0 Comment(s)