Wednesday, 30 December 2009
diri ku yg semakin berbeza.. (:
05:31
hahaha. (:
okeyh2. post kali nie ak tulis lam malay je la ep.
hehe. english ak benti jap.
jap je! xlame.. haha!!!!
sbb ai nie ak btol2 letiy utk berpikir + xnak bt pape mlm nie!
hnye nak mkn + mkn + mkn + update blog nie je.. (:
hahaha. mesti korang pelix kn ape mkne..
"diri ku yg semakin berbeza" tu kan?
hehe. =p
ak pon ngah pelix gax nieh..
ak xtaw ape yg ngah tjadi pada ak skunk nie..
ntah la. maybe d sbb kn proses "pembesaran" ak tux jadi lbey matured.
ye la. ak da 16 taun ai jumaat nieh! tue2. ):
p xpe. although ak xla ready mane lgi nak jadi 16 taun.,
plus..getting form4..
p ape yg ak ley bt?
putar kan waktu supaye ak still lam taun 2009 + masih lgi 15 taun?
sume tu angan2 je. xkn terjadi..
cause time really flies.
jap je mase berlalu nye! mmg kejap sgt!
kdg2 tu ak rse bru smlm ak bru nak get ready tuk msuk form3..
haiiishh.. but..
i have to move on!!! i can't SURRENDER!!
cause i know..
TO LET GO.. is TO FORGET!
TO FORGET.. is TO MOVE ON!!
bebaru nie ak chat ym ngan kawan baek lelaky ak..
well..the truth.. ak lbey sng cter kat ye berbanding ngan kwn2 pompuan ak..
ak pon xtaw nape.. maybe dye seorang yg pendengar yg baek..
plus dye jge cepat pham ak.. tu yg jdi senang tu..
moreover.. kwn2 pompuan ak kebanyakan nye bkn la pendengar yg baek..
well.. ak blom btol2 jupe kwn pompuan yg cam tu lgi..
nnt la. law ad rzeki.. ak akn jupe gax suatu ai nnt..
ak pon amat2 la nnt kn.. ye la..
ak pon segan nak cter slalu problem ak kat kwn baek lelaky ak tu..
ak cter la kat ye yg ak lom ready tuk sume nie lgi..
plus ak takot gax kdatangan kwn baek pompuan ak,SYAQILA..
akn mbuatkan ak menjadi INVISIBLE~!!!
I DON'T WANNA TO BE INVISIBLE ANYMORE!!!!!!
cukup la mase kat skola rendah je..
p yg highschool punye.. ak xkan..
ak akn lakukan se habeh baek.. sbb ak xnak lalui lgi jdi invisible tu..
"nightmare" bagi ak..
maksud ak invisible nie cam..
kwn2 ak yg len x hiraukn ak.. anggap ak nie cam xde..
btol ckp kat korang..ak pernak rase nie sume mse skola rendah..
cdeyh kn? ):
pastu ak takot la kdatangan nye ke skola sery turut membuat kan cikgu2 melupa kan ak.. i meant.. xkesah nye kewujudan ak..
BUT WHY I HAVE TO THINK LIKE THAT?
WANNA KNOW??
LET ME TELL YOU GUYS..
she almost perfect!!!
i know no one's perfect in this world..
like i said..she almost perfect...
she is..
~BEUTIFULL~
~FUNNY~
~INTELLIGENT~
~GORGEOUS~
and etc..
and i'm afraid that i will not be as good like her.. ):
lbey2 lagi rmai org ckp kite nie cam twins..
cause muke kite orang nak dekat same je!
sampai kn kawan baek lelaky ak tu pon kte cam tu..
sepasang kembar... yg seorang mempunyai bnyk klbeyhan..
sorang lagi tu x.. IMAGINE IT? HOW DO U FEEL IF U GUYS GONNA BE THE LOSER ONE?
BUT!!!!!!!!!!!!!!!!!!!!!!!!!!!!!!!!!
I WILL NOT GIVE UP..
ALTHOUGH SHE'S ALMOST PERFECT!!!
yah.. maybe she's perfect.. but that not gonna make me to give up,right?
sepatut nye.. i have TO STRUGGLES
TO BEAT HER... TO BE THE BEST!!!
TO BE LIKE HER... [but i will not copy her]
JUST BE MYSELF
am i right?
ok2. tutup bab nie jap! (:
i wanna tell you guys what i did for this whole day..
first of all.. ai nieh lam sejarah bt dalam bulan december!
ak bgun cam bese la tuk solat subuh pade pukul 6.30 pgi..
thenn.. lepas ak ciap solat.. ak p la bukak2 tingkap..
supaye udare yg segar tu masuk kat bilik ak yg bau nye...
bley la.. p xbusuk k!! =p
hahaha. before that..,yesterday..
at last!!!! ak ciap kemas kn bilik ak yg x berkemas lps abeh PMR dulu..
hahaha. fuuhhh.. lega nye. (:
after that...u guys know what i did?
ak S.T.U.D.Y.!!!
woooowww!! ak pon x tersangke ak ley study..
p ak study yg senang2 je dulu.. xd pon ak sempat la study sejarah bab 1 punye!
but i can't remember all the facts..
anyway..i will try to finish it tonight..
insyaAllah... (:
then showered!
after awhile..i went to school..
tuk anta borang yayasan tu.. haha.
i met edie.. satria.. aisyah and ect..
after that..went back home..
i started to watch television..
DO RE MI movie at prima.. hahaha..
well.. my nephew and my niece wanted to watch that movie..
soo..go for it...i didn't care..
after watched the movie for awhile..
[getting bored cause i watch that movie for million times already!!] hahaha.
i went to downstairs for breakfast..
then..watched telivision again.. CSI:MIAMI..
hahaha.. well..
as usual.. for these days.. i didn't talk too much..
i don't know why.. but it doesn't matter..
well..in evening.. i just sat at my study table and listening music that made me felt sooo relaxing.. in my room..
well.. tu la keje ak time2 ak cam nie..
xbnyk ckp.. although i talked less...
but i was not in badmood.. just felt good.. (:
didn't get serious.. just ok ok la. hahaha.
thenn..
i was playing habbo for awhile..
da kebuntuan sgt tu.. xde aktiviti yg len a ley bt g..
hahaha. thenn.. for the first time in this month..
i walked at the outside to get some fresh air..while eating an ice cream..
i enjoyed doing it.. hahaha.
cause da lame jugax ak x keluar ptg2 jln2 keliling rumah tu..
i was always stay in my room..
sampai ade 1 ai tu..ayh ak da ciap tegor kat ak suh jgn terperap sgt lam bilik..
surfing the internet..
well..thats what i love to do..
maybe ak kne kurang kn da maen internet nieh..
school holidays will over soon..
when the school begin.. most of my time must fill with..
STUDY! STUDY! STUDY!
cause i don't wanna be a LOSER!!!
i will not be like that..
I HAVE MY OWN LIFE... ak xkn sia2 kn je pluang yg ade tu..
i will not let the 'oppurtunities' past by..
and be grab by some other people..
so..after i finished eating an ice cream..
i went to the kitchen..asked my mom were there anything works that i could do..
and my mom wanted me to sweep the 'porch'..
i did it..well..now i felt how my mom felt when she had to clean all parts in the house.
so exhausteddd!!!! fuhhhh..
then...i continued surfing the internet..
facebook.. [farmville]
after for awhile.. mak long and her family came back from kuala terengganu..
they're really shopping a lot.. many bags.. hahaha. (:
they gonna back home tommorow. [kuala lumpur]
well..ak ngan mirul [my cousin] x kamcing sgt da la..
x cam mse kecik2 dlu..
hahaha.. maybe he and i had grown up..
the situation didn't feel the same..
well..nvm..
tomorrow.. i should go to school.. help cikgu anisah..
tapi..ak rse mls plop nak pergi nye..
i think it will be okey if i don't come..cause i'm sure many students will come to help her.. (:
plus..i'm gonna went to kuala lumpur..
send my nephew and my niece.. anyway..
tomorrow will be the last day i'm gonna be 15.. ):
THE END OF 2009!! ):
well..i wanna wish u guys HAPPY NEW YEAR!
WELCOME 2010!!!! (:
GOODBYEEE 2009!!!!
well..pada tahun nie.. ak jugax xnak men2.. cam taun lps.
FOCUS!!!!
INSYAALLAH..I WILL TRY TO BEST THE BEST.. (:
TO BEAT SATRIA,SYAQILA,AISYAH,NORAI!!!!
STRUGGLES!!!!!!!!!!!!!!!!!!!!!!!!
hahahaha..
Assalamualaikum.. (:





Labels: eelipse nGek3
0 Comment(s)
Saturday, 26 December 2009
exhausted but enjoyed!!
06:01


hahaha. hye guys!
wooohuhuhu! =)
based on the picture above..
yah.. i really had a wonderful + awesome + nice + great day today!!!
first of all..
i want to thanks a lot to my mom and dad..
they really made most of my time today filled with full of sweet memories!
hehe. =)


ok..let's start! haha.
i woke up as usual at 6.30 a.m for subuh prayer..
then.. continued my sleeping + sleeping.. haha.
woke up again at 9.30 a.m.
then..took my dad's phone to make calls.
i was so busy calling all my friends from 3 JAYA.
invited them to join the event at my house.. [makan + makan]
then..went to downstair for breakfast.
so yummylicious!!!!
then..continued my job..to decorate my room..
that undone yesterday! hahaha.
after that..went to downstair again..
helped my mom preparing the present for the teachers..
at that time..fortunately.. there's wanie and syidah came to help me.
thanks guys!!!
then..shower. haha.
went downstair again..
greet the guest!
wanna tell u guys..
my boy friends..


glitter-graphics.com
redhuan
apih
satria
ryzal
hashim
edie


glitter-graphics.com
buat alim-alim kucing la plax!! hahaha.
they didn't come in until i asked them to come in.
what da?


hahaha. well..it seemed weird to me cause..
dye orang mane malu-malu selame nie
hahaha. well,nvm.
well,once again.. i wanna..
thanks a lot..to your guys.
cause u guys came along to my house and joined the event.
anyway..i didn't talk to much with the boys..
cause i was so busy chatting with the girls..


glitter-graphics.com
syaqila
norai
wany
syidah
arina form5
mira
suzie
ilyani


glitter-graphics.com
then..we had a lunch.. "nasi minyak".
after that..had a dessert..
an ice cream!! hahahaha.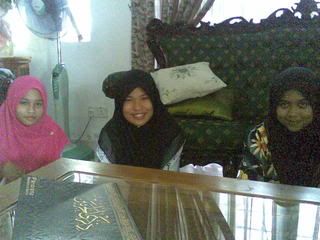 well..norai came a little bit late..
but it's okay!! she's still come!
that's all about. haha.
after a few minutes.., cikgu ANISAH and cikgu NORHAYATI came!
i was so happy cause they came to join this event.
when the teachers were busy enjoying their meal..
i was busy checking outs the school magazine.
then..we continued talking and talking again..
after for awhile..the girls started hanging out at the outside.
we were snaped some pictures!!
heres some pictures!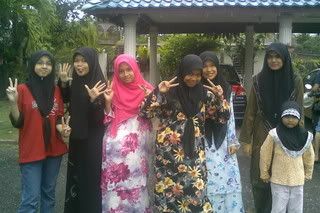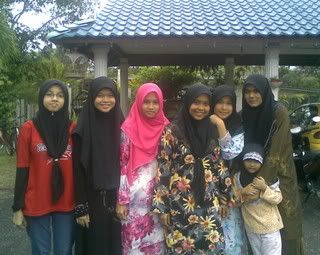 then.. redhuan + apih + suzie + mira went home.
they had some jobs to do. it's okey! =)
i didn't know what wrong with SATRIA ASHRAF BIN YAHYA.
he didn't want to snap pictures with us at the outside.
he gave a lot of excuses such as..
" i could not walk",pretending something wrong with his legs
"ko la yg mai tangkap gmbo c nie"
LOL!!! haha.
and etc.
at last.. i asked syidah to snap the boys picture at the living room.
satria promoted the zam-zam water in the picture!!
didn't know what wrong with him today.. hahaha.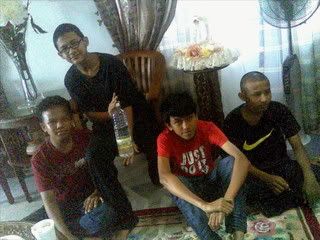 then..it was the time for the teachers to back home..
before they went home...
we snaped some pictures again!
after that.. the teachers, wanie, norai and syidah went home..
here's some great pictures of us!


Myspace Layouts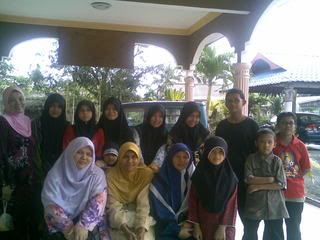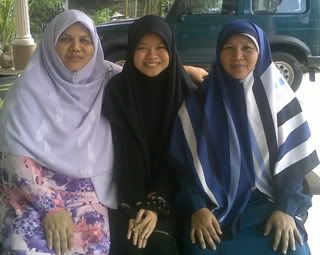 afer everyone gone home..
syaqi and i went to upstair for zuhur prayer..
and surfing the internet..
around 3.30 p.m.,
my mom called me to meet ustazah zaliha..
at that time..
where's my scarf? jubah?
dub..dab..dub..dab..
i was a little bit scared..
didn't know why..the felt just came to me..
hahaha. well...,nvm..
ustazah zaliha enjoyed the meal nand the ice cream too! =p
hahaha. she also gave RM10 to syaqila and i.
wooo..!! how lucky we were! hehe. =)
didn't forget to snap pictures with her.. hehe!
here's some!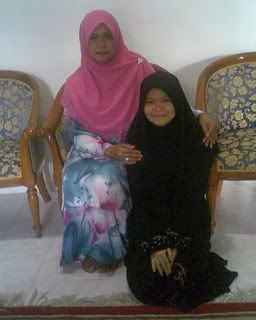 after she went home..,
went to upstair for asar prayer..
then......
this was the most exciting activities!
we went to the beach.. PANTAI TELUK BIDARA
hahaha. syaqi and i built the sandcastle.
we just enjoyed doing that! haha. =)
here's some pictures too at the beach..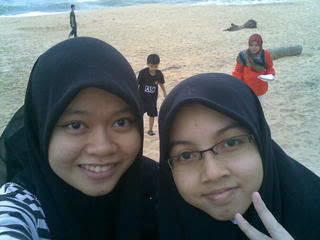 Myspace Layouts
its time for went back home.
before that..
my sis sent syaqi at her tok's house..
then..went to my home!
the truth is.. i feel sooooooo TIRED writing this story..
i just feel that i just wanna sleep..
SLEEP SLEEP SLEEP
hehe! anyway.. no matter how tired i am today..
i just wanna share this great story with you guys..
ENJOY!!!!



p/s:teacher zaleha tuisyen bi pon ad dtg ngan suami yer,
sir lan.. =)



Myspace Layouts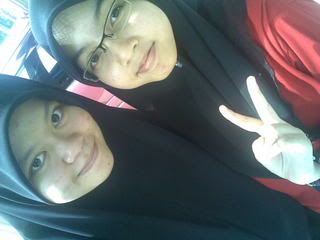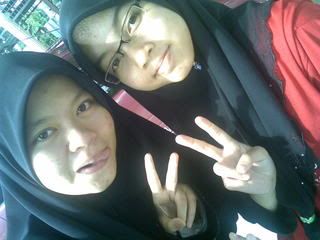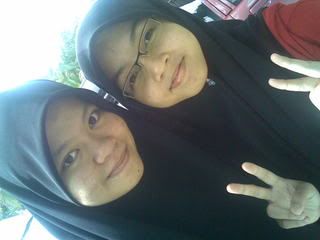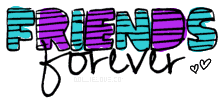 Myspace Layouts

Friendship Graphics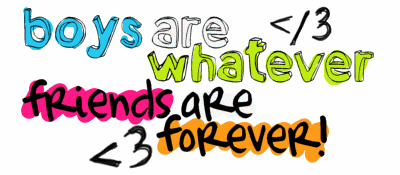 Friendship Graphics
0 Comment(s)
Thursday, 24 December 2009

hye guys!
well..its been a long time i didn't update this blog.
i was stayed at kota bharu after my parents went back home,malaysia!
recall back..everyday stayed at kota bharu..
i'm just watching tv all the time.christmas movie at hallmark channel,702.
pretty cool for me. haha.
cause i didn't have another activities to do.
lol! haha.
well,let's talk about the most happiest thing in my life today!!!
i got straight As>>>>8A!
hahaha. [shout happily] =]
i just could not believe my dream came true.
i'm so happy.
well..it's worth studying so hard..
focus in study in most time.
>>>the stress,hurt..paid off!
haha. last night..i could not sleep..
cause i'm so afraid about the result..
anxious!!! plus,my nephew slept with me..
he always crying..and i had to stay up to ensure he's slept.
and i woke up as usual.
solat subuh..relaxed for awhile..was thinking about the result.
then..,shower..got ready..
went breakfast..after that..
went to school..at the time..
i'm really worried about the result..
i saw my G.T.L friends waiting at the shelter..happily..
after my dad had park the car..,
we met cikgu norhayati.
my mom ask her who's got straight A.
and she said i'm the one from the group.
at that time..i started losing control..
and i jump!!! oppss! haha.
then..we had to say goodbye cause cikgu norhayati needs to go to kuala terengganu for checking outs her daughter..also form3.
i knew her daughter gonna get straight A.
then..i was in hurry to the hall..
i saw some of my non-non friends crying..
didn't know why..and that time..i didn't care!
all i care about my result..
my mind always thought..about the result..
when cikgu nazila was busy calling her student names..
i went to the shelter..running..
and told my G.T.L. friends that its time!!
on the way,norai and i met teacher faridah a.k.a teacher farid..
talked..talked..then,continued walking..and walking..
finally..we're arrived..then knew the result..
akmal so happy,she laugh,jump,hug her friends happily..
i knew she was so happy..
just like me..
i didn't forget to thanks my teachers after all their hard work taught my friends and i to get straight As!!!
TRIME KASIH CIKGU!!!

SERIBU PENGHARGAAN KEPADA CIKGU2 KAMI


glitter-graphics.com
CIKGU ANISAH-our counseling teacher-
CIKGU NORHAYATI-BM-
CIKGU NAZILA-GEOG-
CIKGU RAHIMAH-SEJ-
CIKGU ROKIAH-KHB-
USTAZAH ZALIHA-PAI-
TEACHER ASNOR-MATH-
TEACHER FARIDAH-SCIENCE-
TEACHER NIK ANIDA-BI-
TEACHER IMAH-TUISYEN SCIENCE-
TEACHER ZALEHA-TUISYEN BI-
SIR ROSLAN-TUISYEN MATHS

glitter-graphics.com
of course i was not forget to thanks my parents too..
they really helped me a lot..
once again..
TRIME KASIH MA AND ABAH! LOVE YOU ALL!!
then,cikgu anisah told us to gather..
snap time!! haha.
here some photos! sweet memories of candidates pmr batch 94!!!

3 JAYA 2009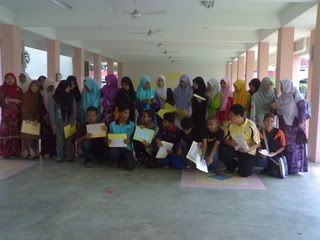 -
"everyone gets reay,please!!!"said adik mad,satria's brother. haha.
-

from left standing girls:cikgu nazila,che ku,wawa,athirah,shaiera,zack,ecah,kmal,alyani,balqis,syidah,suzie,mira,norai,enis,fadi,irah,ilyani,tie,ustazah zaliha and cikgu anisah.

from left boys:edie,redhuan,satria,apih,rizal,hashim,syafiq,faiz.

straight As students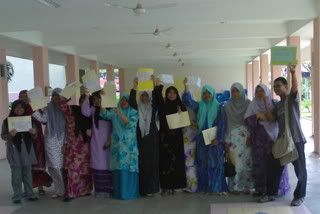 from left:zack,cikgu nazila,norai,ecah,tie,alyani,mira,enis,kmal,suzie,ustazah zaliha,cikgu anisah,satria.
then,i went home for awhile to get my phone..
after that,came again to school..
walked..walked..with kmal,ecah,zack,balqis!!!
and talked..talked..
its time for us back home..
only zaCk and i left at the shelter..
at that time,
our time filled with talking..talking..
gossips..gossips..hahaha.
then,i met
him
..
not suprise cause he told me he will come.
he congrats to me..
i just smile..
not more than that..
cause we knew
we just friends!!
he stay for awhile..and we talked..
but not talked so much..maybe at that time..
i was busy chatting with zack..haha.
then,he went back home when zack's parents came.
but his motor got problem..could not start.. [dont know la]
maybe he was mad cause i only focus at zack,that time.
thats why he wanted to go home.
whatever la. hahaha.
but...the truth..
he was really handsome in wearing black t-shirt.
=P
hahaha.
cool.. thats we were!
we were cool friends!!!
haha.
when..zack's parents came!!
i gonna be alone!!!
NOOO!!!
but luckly..norai's mom came..
and she could send me home..
how glad i am at tha time..
but..when we were starting to depart..
my parents came!! hahaha.
then..,my mom went to see teacher farid..
talked..talked..
then,went home...
thats all..haha.
at home...nahh!!!
i'm tired writing..so dont wanna write about it.
hahaha.
thats all foR today guys!
see yah!
0 Comment(s)