Thursday, 18 November 2010
ahha, not much to say,
my mission to accomplish my homework,
oke la, english? done.
pai? umm, on the way, ahha. 40 % done, guess so.
chemistry? ahha, dont start yet, maybe next morning.
bio? kyaaa! after chemistry, or on saturday. ahha.
oke, need to go, ;)
p/s : nak g uma chu wan nie, dgn prkataan makanan, energy ak bertambah secara luar bese, da la xd ak da melantak kat dapor, ap kne ngan ak nie, ahha.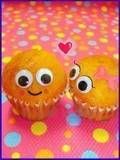 Labels: student
0 Comment(s)