Friday, 27 November 2009
no update for awhile!
09:00
LoCcO + LoCcO!
hahaha. =]
yah.
tiade update bt sementare waktu ye!harap maaf!
hahaha.
today,i'm gonna move to kote bharu!
but just a week!
so,ak xtaw ad internet connection x kat umah kakak tersyg tu.
so,alamak nye...
no internet for a week!
sobs..sobs..
hahaha.
BUT!!!!
i can
spend my precious time with...
STUDY!!!
hahaha.
well,
this ukkm on 7 DECEMBER 09.
9 days left!
haha.
[whats soo funny?] dont know la! =]
so....
i'm gonna STRUGGLES!!!
i'm gonna do the best! fighting! ganbatte!
hahaha.
ak akn
mengingati balik sscience yg ak blaja slame 3 tahun tu.
sbb ak ad bce,science yg akn d tnye lam ukkm tu lbey kurang same jah cam lam pmr!
p ntah la. haha.
bab yg personality tu..
[ak pkir kmudian la!] haha.
well,i had pack my things just now.
dan
ak meninjau kembali kat meja study ak yg masih lg x berkemas lps exam pmr tu.
nak cari bku science nye!
p ble ak tgop balik..
plus,igt
balik kat c tu la ak bnyk luang kn mse tuk study tyme2 nak exam tu..
rase...
CEDEYH!!!
ntah..tetibe je ak menangis x tentu pasal.
[pdhal yg seberna nye ak rindu gler tyme tu]..
...[study]... =]
pastu tyme
ak dux lipat baju skola...
[ehem. ehem. lipat baju tu you!] haha.
nangis lagi. ape nak jd dgn ak ai nie.
so sensitive la!
haha.
mmg ak rindu gler ar nak p skola.
blaja. maen ngan kwn2.
kne marah d ckgu. kjew skola yg berlambak.tut..tut..
tu bukan zaman ak lgi.
next year,i'm gonna be 16!
it will be the same? arggghhh!!
sungguh ku benci diriku yg masih lagi xdpt trime hakikat nie!
Emo Graphics
zaman tu da berlalu.
p ak nak lalui lgi.
xpe. ak mnerima hakikat nie dgn haty yg terbuke. =]
ntah cam ne lar ak ble da form4 t.msti rmai kwn2 ak yg len akn mninggal kn skola
sery tu.
x dew la sery nye law cam tu.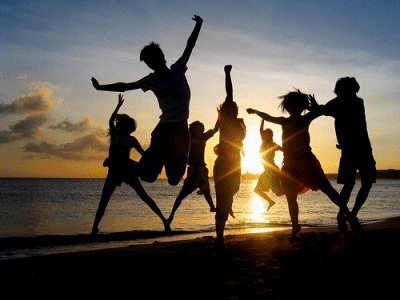 Photography Graphics
hahaha. anyway...
i'm not weak! be strong,enis!
yah. totally yah. hahaha.
Photography Quotes Graphics
well,ak da kembali mendengar lagu2 + download lagu..
[perkare yg agk lame gax ak tinggal kn]
ad lar buat kdg2 tu la.
skunk slalu la plop. hahaha.
anyway..
i''m just feel so relax when i'm listening music.
Emo Graphics
haha. ok.
that all for today.
got to go!!! hahaha.
LoCcO!!! =]
0 Comment(s)